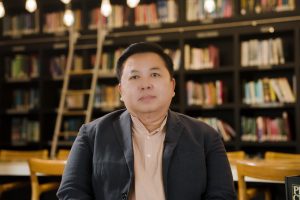 Contacts
bunjerd.j@chula.ac.th

02-218-6874

02-218-6877

Department of Chemical Engineering, 10th Floor, Building 4, Faculty of Engineering, Chulalongkorn University, Bangkok 10330, Thailand
Education
Ph.D. in Chemical Engineering, University of Pittsburgh, 2002 M.S. in Chemical Engineering, Colorado School of Mines, 1998 B.S. in Chemistry with 2ndclass honors, Kasetsart University, 1990
Research Interest
My research focuses on heterogeneous catalysis including: (i) catalytic ethanol transformation into other value-added products such as ethylene, diethyl ether, acetaldehyde, butanol, etc., (ii) development of polymerization catalysts such as Ziegler-Natta and metallocene catalysts for olefin polymerization, and (iii) methanol synthesis via CO and CO2 hydrogenationover copper-based catalysts.
Highlights
Development of solid acid catalysts such as mixed-phase alumina, acid-modified clay, La and Zr-modified SBA-15, Pd modified beta zeolite and W/TiO2 , for ethanol dehydration to ethylene and diethyl ether.
Development of solid catalysts such as activated carbons, MgAl mixed oxides, and supported AgLi for ethanol dehydrogenation to acetaldehyde and butanol.
Development of Ziegler-Natta catalysts for gas-phase polymerization.
Utilization of CO2 for methanol synthesis.